It was a normal Friday and also the last period of the day, when I sat in a desk beside an incompetent middle schooler drafting her introduction for an approaching poetry competition. The rest of the elementary and middle students I coached pulled at one another's hair, critiqued each other's performances, and watched me lose my mind. After an explanation, I noticed a ding.

I had received an email from the University of Texas at Austin.

My heart stopped, and I gasped, only to alarm the rest of the students.

Once I explained that my future was sitting in my inbox, all the students were crowded around my desk and chanting "open it! open it! open it!". I didn't want them to see me cry, so I insisted not to. Once a rather ADORABLY chubby fourth grader inscribed "#OPEN IT" on the whiteboard, I decided to take a leap of faith.

I saw the word "Congratulations" and lost my mind. Soon all of us were screaming, dancing, and embracing one another.

I was a longhorn! Within minutes, the entire school was in cahoots, embracing me and making me feel nothing less than the happiest person in the world. There were some tears, phone calls, many smiles, and even a dramatic toss-my-backpack-on-the- floor- before-running-into-arms type of hug. In fact, at the bus stop, I was greeted by a former teacher leaping out of her car to congratulate me. It was amazing, and I couldn't feel more loved. I was SO happy.

It was crazy to think about all the times I gave up on this goal. It was crazy to think that just the day before, I had convinced myself on opting for another college by admitting that I wasn't good enough over an hour long phone call to a friend.

Since I began my high school career, my biggest wish had been to become accepted in UT, and after much stress, the SATs, deep discussions, anxiety, prayers, breakdowns, and all nighters… the day I had been waiting for as a (less) scrawny freshman was finally here.

I want to begin by thanking every and any one who made this day possible. I want to thank my family, teachers, and friends who continued to urge, prepare, consult and encourage me when I no longer believed in myself. Those who still pick me up, dust me off, and continue to guide me. Those who tolerate my psychotic ramblings and impromptu dance parties. Those who know how crazy I am, and still love me.

Reader, I'm not telling you this tale to show off or boast. I'm telling you this all to let you know that anything is possible if you work hardly, smartly, and earnestly. That you are stronger, braver, smarter and much, much, much more lovelier than you think. You are unstoppable, and please, never let anyone tell you otherwise.


​There's only a few months left. Months that turn to days, days that turn to hours, hours to minutes, minutes to seconds.

It's almost the beginning of the end.

It's the word my curious freshman ears perk up to hear, the moment I've waited for through every midterm, all-nighter, FaceTime call to decipher ATP synthase, and random breakdown. It's the fleshing of the old to make way for the new, it's new friends, new memories, new lists of things I shouldn't have done, new fads...

It's almost graduation.

And it is bittersweet.

Looking back, I expected to have sorted a lot more out by now. Instead, I still don't know where I'm going for college. My bedroom is a mess, and I have an ugly haircut. But my hair will grow out and I can clean my bedroom. I'm not sure what to do about the college thing.

Wherever I end up, it will certainly be far from my little private high school. This implies leaving a world behind, a world that I will forever keep in me. A world where, no matter what four corners surround me, there are no strangers. Where I can speak my mind, and understand everyone's facial expressions. Where I fell in and, sometimes, out of love with all of my classmates, teachers, secretaries, children, and custodians. A world that can only be described as home.

Although home is where the heart is, the body is in foreign, no man's land. The body finds itself like "wth man i hate dis," because it is afraid. It has no idea what the future holds, and is still deciding if it wants to find out.

So know that the future is unknown, and the ones who are strong, playful, and curious enough to accept this will find themselves complacent. The rest will be too busy calculating their next moves to make a living, that they will forget to make a life.

Powered by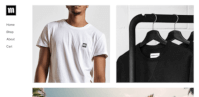 Create your own unique website with customizable templates.