As cheesy as it sounds, New York left me with a new mindset. New muses, inspiration, and most importantly, it has embedded within me the ability to find beauty in the oddest of places. To find order midst chaos; to take the time to laugh at myself when I've spilled granola and milk all over my pajamas and cell phone.

Below is a prose I wrote with quotation influences as a sort of "Thank You" to New York for the wonderful memories and lessons it has gifted me, often times by spitting in my face or giving me frostbite.

I just want to add that it took me a total of three hours to write and edit this, minus coconut coffee breaks and laundry folding and Instagram. That's right, yo's. Mama can multitask. Also, excuse my raspy voice. I have no reason for it to be raspy. I'm just a vampire like dat.
(Jk i went to a concert a night ago and screamed my internal organs out)

I knew nothing about it, but what I've seen in the fashion magazines, but the descriptions my favorite writers and artists so circumspectly coalesce into their work. I arrived with a journal of ambition and things i would love to do here, to eat street food, to point to the empire state building and think "So this is New York. Damn do I love it." To shop in Times square and smile besides broken souls in superman costumes.
I knew nothing about New York, but I was so happy to be in New York I cried. I was so excited. I knew nothing about New York expect that every step I took, every face that failed to return my 100 watt smile, every subway sign I read, I fell more and more in love.
Maybe it's the aroma of street food fused with expensive perfume and dog poo that makes New York so glamorous. Maybe it's the overall cool wind and gaudiness, cumbersome neon signs, or different colored faces that light its darkest alleyways or darken Times square at night .Or perhaps its the thought that, no matter where you are, a warm and reassuring Starbucks is always not too many footsteps away. But no matter what, truth be told: New York is everything and anything you want it to be. It's heaven and hell, it's lust and love, it's dreams in person or in spirit.
New York isn't a city, it's a world.
New York is a landmark and monument. It's the loudest city on the planet Earth. It's so loud I never have to listen to the deep musings or constant reminders of my worth in my head. It's really loud. There are literally guys come with jackhammers who drill the streets and leave cones in front of your hotel; you don't even know why. Garbage men come too; but they never really pick up the garbage, they just bang the cans together.
And when you leave New York, you are astonished at how clean the rest of the world is. Clean is not enough.


Through the wee hours of the morning, during the time between Late Night with David Letterman and reruns of Pretty Little Liars, I stayed awake matching the figures of the flakes on the popcorn ceiling of my hotel room to the facial construction of One Direction members. Sane people were sound asleep.


But I just couldn't. Something about my eventful day left me thinking over and over again about how so much could happen in one day. From airport surprises to lint in fish burgers, this trip has already gotten off to a funky start. And now, without further ado, I present to you, day one of #DubiraTakesNY.


Let's start off with the first instance: driving to school to hand completed paperwork to my teacher. This consisted of repeatedly slapping my sister on the side of her face and the constant reiteration of the phrase "If we're late, my life is OVER!" Half a frappachino and three bhangra songs later, we pulled up to my campus.


You see, there are few things in life greater than thin mints: for example, free thin mints. But paramount to all is the breakfast menu at McDonalds. Because girl, who needs diamond rings and Chanel socks when you can have Egg McMuffins and mango-pineapple smoothies? After a parking lot dine in and excessive snapchats that shall never be posted, we were off to complete our last order of business for the time being. Walmart, kids.



On our way back from Walmart, we were bombarded with over three threatening phone calls from my mother. We pulled up to the driveway to see my dad standing, arms crossed and mouth pressed into a firm line. Afraid for his life, my brother proposed smuggling through the back door. I ditched both of my siblings and ran upstairs, to be met by my mother, the vein on her forehead I named Lucy popping. I gulped and approached her with fingers crossed, repeatedly murmured "sorry" while throwing random articles of clothing into my suitcase. I felt her unflinching gaze burning into my back as I scampered for a tank top.
I found one. In my left shoe, which I also threw into my suitcase.

A few profanities and an ear pull later, we were on our way to Dallas, TX and we were SO LATE OMG. From there, things were looking okay after we ran across the airports' eleventeen exists to check in. I felt a pang in my stomach. It was happening. New York was happening!!!!!!

But there was a teeny problem.

"No no no, madam you don't understand. I've booked two tickets, there is enough!"
"I'm sorry sir, there are two tickets yes, but they are listed both listed under your name and are nontransferable."
"I'm Mrs. Ghulam Khan." my mother interfered.
"I'm afraid it doesn't work like that." The attendant with the dreadlocks retorted.

Your dreadlocks don't work, period, honey. I thought.

But nay, the attendant was perseverant. So we bid farewell to my mom at the check in, confused and afraid. She booked the next flight to Atlanta and we rushed to security. "Paging seven passengers for flight 4584." We kissed Mama goodbye and took to security with heavy hearts. At that point, I knew that this trip was going to suck and the concept of actually consuming New York Style Cheesecake in New York seemed just too good to be true.

Current state of the union: I had no idea what I threw in my suitcase, was leaving my sweet mummy behind, and we were already over ten minutes late for our flight.

Clearly, there was no time for dillydallying. My brother and I rushed past security, urging one another while pushing through strangers barefoot. When I arrived at the terminal, the attendant was 3 seconds away from securing the door. "Wait!" I screeched. I practically threw my boarding pass to her and panted like a dog. "All's well, sweetie…but I'm going to need you to put your shoes on before you board the plane."

And so I did.

Finding a seat was a bit difficult, but we managed through multiple pushes and swings. My sister sat beside me and shifted until her head turned to me and she peered into my eyes, a look of disbelief on her face.

"MY PHONE. OH MY GOD, MY PHONE!" She screeched, frantically searching her coat pocket and tearing up. "I forgot my phone!"

And then it was in her purse. And then my cousin surprised us at our connected flight in Philadelphia, but lost her suitcase in transit. And then we had Burger King fish burgers. And my dad made us take pictures with those paper crown hats as he happily chimed "esmile!"

And so I did, but only on the outside.

I've been offered advice for almost every conceivable situation.

On pre-cal homework, I'm to go back and check my steps three times, four times if I still don't get it. When I have a fever, I'm to take two Tylenols pills with water, because if I did it with orange juice and choked, it would come out my nose and burn. When the kids I tutor get frustrated and try to stick their erasers up my nose, I'm supposed to ask them about the latest episode of Spongebob or Mickey Mouse Clubhouse. When I trim my bangs, I'm supposed to tilt the scissor at 30 degree angle and bit my lip to ease the process. Except it doesn't ease the process, it just makes me feel more nervous.

Advice is a big part of our lives and will continue to be for as long as we live. From college application essays to marriage proposals, getting opinions is a convenient and vital part of every process. My whole life, I've heard a lot of it on subjects I'm well versed it, subjects I'm foreign to, and subjects I plan to read about on my yacht besides a glass of cool coconut water post retirement.

So today, I'm going to give advice about my frenemy who, to this day, mercilessly applies Dr. Pepper lipsmackers and wears light up sketchers.

Ladies and gentlemen, confidence.

Because if you're not comfortable with yourself, why should the rest of us be?

I know what you're thinking. It's easier said than done. It's not easy to be confident when you have big ears, muffin top, or/and(!) a lisp. It's easy to be confident when you aren't afraid of public speaking, public restrooms or being ignored. Duriba, you look like Beyonce. You don't know what it feels like to not like yourself, to be uncomfortable in your own skin.

You're right. I don't know what it feels like to be afraid of public speaking, because, frankly, I like public speaking. But I know what it feels like to be afraid of not being accepted. I do know what it feels like to be afraid of spiders, failure, and my mom after a B on my report card. My point here is, everybody has their strong suits. Maybe you're awesome at something I suck at. That's the way Allah swt made us: with problems, weird phobias and rashes. There's nothing wrong with that. And today, we're going to learn to accept that.

What do you hate about yourself? Make a list, and circle everything that you can change on it. Underline everything you want to change.

For example, you've listed that you've got a dent in your nose. Cool. But can you change that (without being Kim Kardashian)? Nope. Oh and, lookie here---you've got fat. Can you change that? Yeah.Do you like having fat? Nope. And hmm...you're think you're inconsiderate? We can change that.

2. Now, make a list of ways you can change what's circled.

Here's a place where you can get advice: ask people who've gotten over the same issue. For example, if your paki drama addiction is getting way out of hand and has got you practicing lines in the mirror instead of your multiplication tables, consult the experienced: your grandma. Surf the web. Be creative.

3. Cleanse.

If social media is hurting you, delete that mother brother. If having an Instagram account has got you comparing your molars to Cara Develingine's, there is a problem. Social media generally makes us super conscious and fumbly.

If you aren't confident because your wardrobe is ugly, donate those Aeropostale baby tees and bedazzled skinny jeans.

If your bed still has a Hannah Montana comforter you're not really feeling anymore (IT'S NOT A PHASE, MOM), toss it in da donation bags.

Clutter isn't ever a good thing.

4. Make a list of characteristics/talents/qualities you'd like to have.

And please hon bun, be realistic.

You can't want to be nice and not hold doors open for the elderly. You can't want to be liked and sit in a corner at lunch and cry about how society killed the teenager. You can't want to be good at math and spend lunch standing on a chair screaming the Scandinavian alphabet backwards instead of going to tutoring.

5. Don't complain.

Complaining is the worst. How can you expect to feel better about your life and identity when all you do is talk about how much it sucks? Life is ten percent what you experience and ninety percent how you respond to it. so stOP MOPING YOU LARD.

6. Just be a good person.

Smile at a stranger, hold the door open for two, common "GOALS" on the selfies of three (ONLY IF YOU MEAN IT), share coconut dark chocolate macaroon granola with four, and exhort a prayer for five hundred thousand that have got bullets holes in their backpacks. Smiling is contagious. People like to be around those who make them happy, and will always support you if you genuinely want the right thing.

All in all, you might be wondering what made me so wise and stuff, but truth be told, I just imagined how hip I would look in an orange toga (WITH PULL UP SLEEVES, SISTERS) and crimped hair and the rest just flowed.

I'm not going to apologize for a more serious than usual article, because I feel like depression, anxiety, and sadness are issues we, as a muslim/Desi society, tend to ignore. This article was inspired by a few friends who didn't feel so great about their disposition in general and Beyonce's FLAWLESS THAT I HAVE BEEN OBSESSED WITH LIKE WOW, so I combined all the advice I've given them here for the tuttu-biscuits who may need to hear it.

And lastly, remember that before you can live a part of you has to die.
Powered by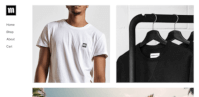 Create your own unique website with customizable templates.