Whenever you have a problem, perhaps a bad grade, an altercation with a friend or even cheating on your diet, remember that everything will be okay. Trust me when I say that there are thousands of others a few miles away fighting for their lives, hooked up to a monitor and releasing their last breaths. Never take your life for granted and remember that the few issues we face in our daily lives do not--by no means predict the end of the world. Never do I ever wish to hear a complaint because halfway across the world there are mothers watching their children die in their arms with pains a tablet of Tylenol could cure. There is a young boy learning to aim a shotgun for the purpose of defending those dear to him. There is a young girl by her mothers bedside drowning in her tears and regretting every second of her lifespan she didn't care to spend with her.

From this day on, there is no predicament you cannot dissolve. Follow the direction of your dreams and strive to do good. This is a promise to yourself that you must keep. You must always inflict gratitude, even when confronted with evil and unfortunate. Although you may be too young to know too much about life, understand that you posses the power to face it. Love everyone and do what brings satisfaction to your soul. Your purpose in life is to work to your highest potential and surmount all obstacles that stand in your way. Drop all distractions and make something out of yourself. Don't die as a follower, die as a leader. Contribute to this world on a global scale, but remember to start with the organ pumping within you---your heart. You may be young, but you can make a difference. Do it for humanity. Most importantly, do it for yourself.


Powered by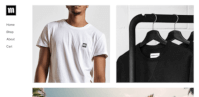 Create your own unique website with customizable templates.