There comes a time in our lives where we lose everything. Nobody appreciates us, our grades are dropping, our friends no longer seem to care and our parents continue to buy healthy cereals. This period of anger, frustration confusion and depression is otherwise known as rock bottom. Through this period of time, no amount of hugs can cure our bitterness and no tub of ice cream, (except maybe Double Fudge Brownie) can mend our broken hearts. This illusion that nothing with ever be okay again that causes us to dwell on the minsfourtune that comes with being ourselves aids us in the realization that we are all human. We won't always win, we won't always have the clearest or fairest skin and we may not weigh the size of a Kit Kat. The best way to deal with this dilemma is to realize that you are a person of importance. If you no longer remained, so many things in this world would be different. For example, the population, the amount of people in your family, the kids in your class. Never underestimate the power of one. Believe in your strengths and abilities, because you have a gift. A gift that no one can replace, no matter what it may be. Maybe you are a highly talented singer, or you can burp "Yesterday" (including high notes). Perhaps you can stick your tongue to the bridge of your nose (hey, no judgements), or maybe you posses the ability to solve thirty mathematical equations in 5 minutes. It's whatevs.

The point is, every one is talented in every way. Never forget that.









Powered by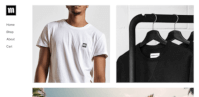 Create your own unique website with customizable templates.